Trust Arts Education presents Camps for Creatives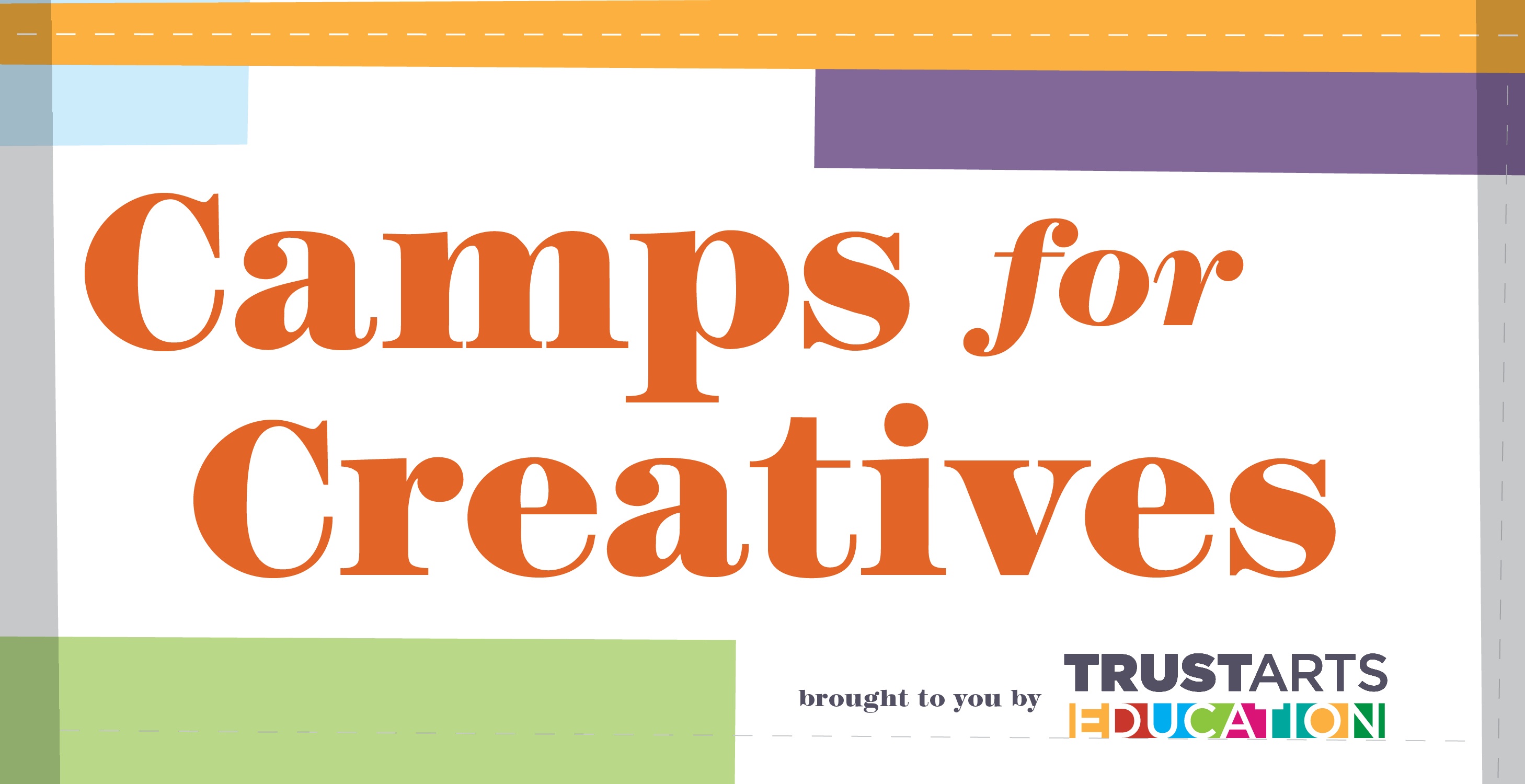 Budding artists can learn something new or explore their favorite art forms during Trust Arts Education Camps for Creatives.
About Camps for Creatives:
Each 5-day camp meets at the Trust Arts Education Center from 9:00am - 4:30pm.
We ensure a seamless and quick drop off and pick up process for all summer camps. Students are safe and ready to go when you arrive.
Students should plan to pack a lunch, water, and snacks. Lunch will be held from 12:00 – 1:00pm each day.
Health and Safety
Currently, masks are required, and proof of vaccination is not required in Trust Arts Education spaces. We will continue to monitor case levels and local, state, and federal guidance and may make changes to our policies prior to the start of the camps.
New policies, including the Trust's pledge to health and safety will be made available at TrustArts.org/Health. In the meantime, please do not hesitate to reach out to us at education@trustarts.org.
If the cost of these camps is a hindrance to your participation, please email education@trustarts.org
Supported by
No events are currently available. Please check back later