Wood Street Galleries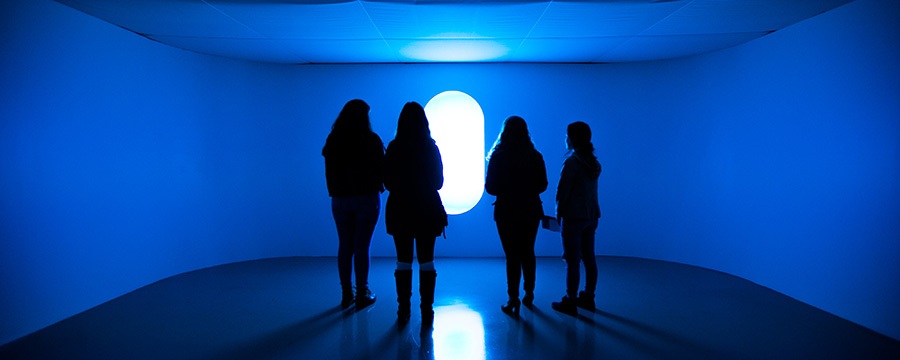 Photo by Joey Kennedy
Through an agreement with the Port Authority of Pittsburgh, the Pittsburgh Cultural Trust leases the upper floors of the former Max Azen Company building above the Wood Street subway station and operates the Wood Street Galleries. Opened in 1992, the galleries feature two floors of exhibition and performance space, and subsidized office space for emerging performing arts organizations throughout Pittsburgh. Wood Street Galleries feature primarily digital media, film, video, robotic, and new media installations.
Exhibitions
Gallery Hours
Wednesday - Thursday: 11 am - 6 pm
Friday - Saturday: 11 am - 8 pm
Sunday: 11 am - 5 pm
Previous Exhibitions
Wood Street Galleries has presented hundreds of local, national, and international artists over the course of nearly three decades. Find more about previous exhibitions in the gallery archive.
Wood Street Galleries Archive