Bike Lanes in the Cultural District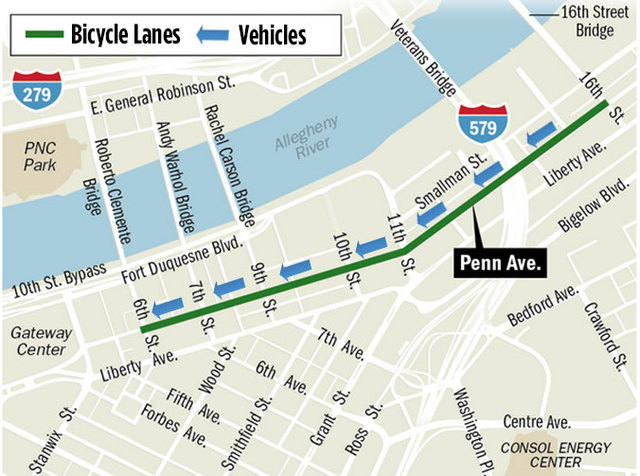 Traffic patterns have changed in the Cultural District with the installation of protected bike lanes. Penn Avenue is now one way to vehicular traffic westbound from 16th Street to 6th Street. A two-way bike lane now occupies the eastbound side of the street. Patrons attending performances and exhibitions are advised to allow extra time coming into the Cultural District prior to their scheduled events.
Visit ParkPGH.org for real-time parking availability in over 20 Downtown garages.
For more information regarding bike lanes in the Cultural District visit the City of Pittsburgh's website or BikePGH.org.