O'Reilly Theater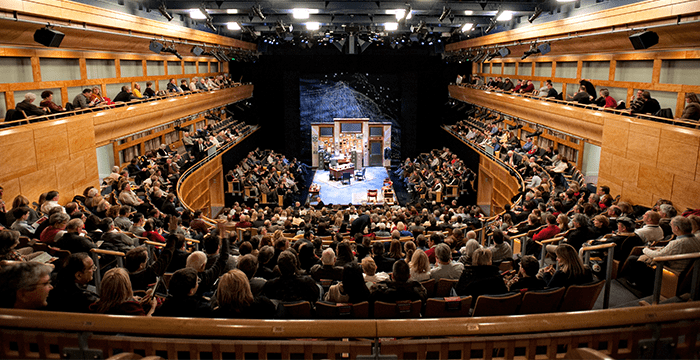 Sitting on the former site of the Lyceum Theater, one of the city's many vaudeville houses demolished after the 1936 St. Patrick's Day flood, the O'Reilly is the fourth theater project completed by The Pittsburgh Cultural Trust. The O'Reilly was created with two purposes: to create a downtown home for Public Theater and to create additional venues for theater, music and other performances.
Designed by world-renowned architect Michael Graves, the O'Reilly Theater is also the only downtown performance venue that features a thrust stage, surrounded by the audience on three sides. The theater features 650 seats and state-of-the-art theater technology. The O'Reilly Theater was built at a cost of $25 million. Major gifts to the O'Reilly Theater include a naming gift in honor of Dr. Anthony J. O'Reilly from Mrs. Chryss O'Reilly and current and past senior executives of the H.J. Heinz Company, and the Helen Wayne Rauh Rehearsal Hall, named in memory of the Pittsburgh actress by her son, Richard E. Rauh. Pittsburgh Public Theater produces about 235 performances a year, making the O'Reilly Theater one of the city's most utilized venues.
O'Reilly Theater Event Safety Policies
Full safety and security policies and codes >>>
Directions
The address is 621 Penn Avenue, Pittsburgh, PA 15222.
Select the directions link in the map below for step by step directions from any location.
Parking
Nearby garage parking to the O'Reilly Theater.




A project of The Pittsburgh Cultural Trust
Seating Chart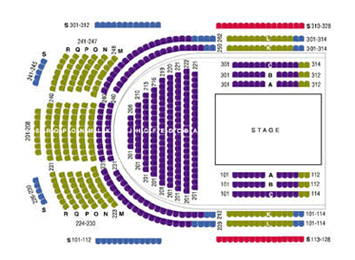 Upcoming Performances
More O'Reilly Information